Occupational Therapy, often called OT, is a key part of individualised Milestone's care package for patients
​
This skilled healthcare intervention improves patients health and wellbeing by helping them develop, recover or maintain daily living skills.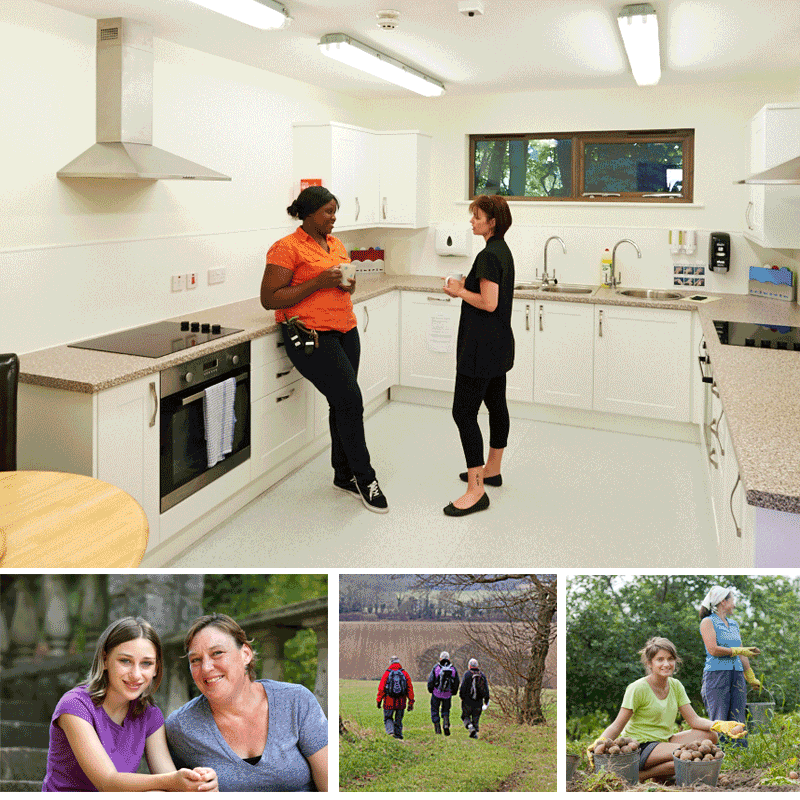 Lead by a qualified occupational therapist, the OT team will identify challenges facing patients in everyday life, such as personal hygiene, cooking, integration into the community, dressing or shopping – and help them work out practical solutions.
Once both a personal and a therapy goal have been established, the occupational therapist will use suitable interventions – anything from finding a voluntary work placement to craft and fitness – to help patients work out practical solutions to regain or improve independent daily living.
The Milestones OT programme has been established over a number of years and is now a key part of treatment & care packages offered at the hospital and through our 24/7i community services.
Occupational Therapy with Milestones 24/7i
Milestones 24/7i occupational therapy team helps service users develop more independent living and improved quality of life.
We provide bespoke care packages that suits each patients need – it's bespoke, it's unique and it's highly effective.
We work with patients to help them carry out daily living tasks more easily and effectively and help them create a meaningful quality of life as well as recreating or expanding their identity.
We can help, for example, by providing the structured support individuals needs when they leave hospital. We can help people become more independent and building links in the community. Whether it's shopping, cooking, personal hygiene or education – we help with support that's offered in a graded way so they feel comfortable rather than overwhelmed.
We want to create a quality of life for individuals that will allow them to feel hopeful, and give them a purpose and meaning.
Bespoke care can include:
Creating a routine – giving structure by finding home and community activities that can help patients develop an interesting and meaningful routine.

Building confidence – whether cooking, visiting community groups, talking to new people using public transport.

Finding hobbies – we can help explore interesting activities that will boost confidence, wellbeing and enjoyment and give people something to look forward to each week.

Exercise and health – from finding a sports club and encouraging gentle exercise to promoting the benefits of health and wellbeing.

Education – building confidence in basic literacy and numeracy or accessing a higher level qualification in work-based learning.

Encouraging community engagement – we help find the right community activity whether it's church activities, visiting the local garden centre, or joining the local rambling group.

Building support networks – we work with befriending service to access community groups, find faith groups and voluntary placements and make sure somebody is there to meet up with socially.

Voluntary or paid employment – working with an individual to explore where they might like to work, how they would travel to work as well as honing job application and interview skills.
Occupational Therapy at Milestones Hospital
At the hospital the OT team run bespoke therapeutic interventions for service patients. Each care plan is individual. We find out what their goals are and build a programme based on this – adapting and building on it as the individual moves through their recovery journey.
We have a head start with the wonderful, rural Norfolk location at Milestones which is therapeutic in itself.
​
"The hospital is very homely here and there is a sense of space and freedom for people. The bespoke philosophy also means we have freedom to create the best and most effective individual care package for each patient".
There is also increased flexibility and team-work at Milestones. We work much more as a team, delivering care packages with the help of support workers and nurses as Milestones. This is quite different to a traditional NHS setting where there are distinct roles and only the OTs are involved. Everybody at Milestones is willing to get involved and help the patient work to achieve their OT goals. It's quite a unique set up here and extremely effective for improving wellbeing and independent living.
We talk to patients and get feedback from them identifying exactly what they need to move them forward on their journey to wellness. We come up with activities and interventions that will not only meet their individual needs but will also meet their wider therapy needs. It's a team effort.
For more information about occupational therapy and how it can help recovery see the NHS website:
http://www.nhs.uk/conditions/occupational-therapy/Pages/introduction.aspx