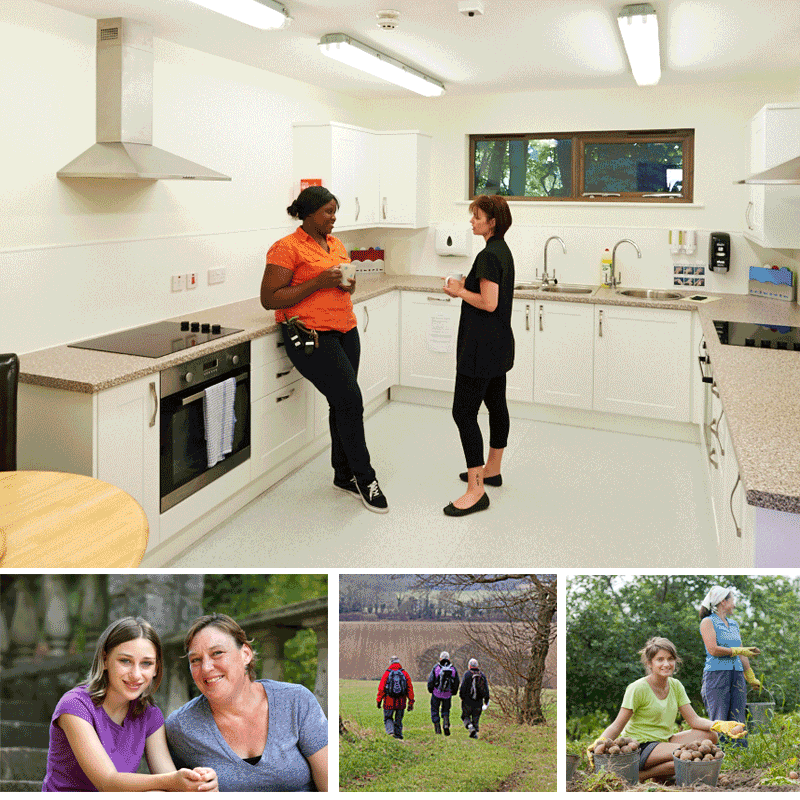 The occupational therapy input at Milestones Hospital is person-centred, collaborative and holistic. Recognising that our patient group has complex needs we seek to adapt our assessment, interventions and interactions appropriately to provide rehabilitative occupational therapy input that is tailored to the individual and effective. It is recognised that patients with complex needs are likely to require an exceptional level of resourceful and lateral thinking to assess their needs, establish what is realistic for the individual and to deliver the occupational therapy input.
The wider nursing team help to support patient goals and needs in relation to their individualised occupational therapy care plans.
Key models used to guide Occupational Therapy input at Milestones:
Milestones "Model of Care" – treatment is viewed as having a beginning, "getting to know each other", a middle "an agreed treatment phase" and an end which supports in a "healthy maturity and disengagement" as they move onto a less restrictive environment

Model of Human Occupation (MOHO) - the guiding clinical model, which is informed by Recovery principles. The MOHO explains how occupations are motivated, patterned, and performed within everyday environments (Kielhofner, 2008).
Occupational Therapy groups organised at Milestones are planned and structured groups and are beneficial to patients because:
The groups are tailored to be relevant to the current patients

The groups are well researched and evidence-based where there is appropriate information available

The groups are also produced with practice-based evidenced taken from standardised assessment tools (e.g. MOHOST)

Facilitators are well prepared and confident in their delivery

Reviewed on a regular basis using qualitative feedback from patients and standardised assessment tools.
Groups
Current groups included in the Occupational Therapy timetable are: sensory groups, psychoeducation groups (e.g. healthy relationships, safe use of social media), skills for functioning groups (groups designed to improve functioning skills like concentration, planning and problem-solving), DBT, patient planning groups, creative art and mindfulness sessions.
​
1:1 interventions
1:1 interventions include graded work to address fears and anxiety in patients, arranging voluntary work or education, linking with agencies in the community such as the Recovery College, supporting with complex ADLs, individualised planners, supporting with coping skills for managing tasks, budgeting work, sensory intervention and provide equipment for physical and mental health needs.
​
Exercise and physical activity
There is a dedicated fitness instructor for 8 hours per week providing group and individual work and health programmes. Health rambles are on a regular basis and access to swimming and other exercise activities are supported in the community. Onward referral and signposting is based on individual recovery goals. The OT is an accredited yoga instructor and can provide lessons on a case-by-case basis if time allows, with reference to trauma-informed principles. The hospital has a gym that can be accessed by patients at any time with support workers.
​
Complementary Therapy
There is a dedicated complementary therapist employed who provides massage, reiki, reflexology, hot stone massage, support with self-care and emotional freedom techniques which can support both physical and emotional health.
Sensory Room
The sensory room space is available for use by patients at any time but especially when they are experiencing trouble managing their distress. The space has climate control and a variety of resources to meet the needs of patients with different sensory profiles.